15 OF THE BEST PLACES TO VISIT IN SOUTH AMERICA
By ARGENTINEMEN - August 18, 2019
1 – Angel Falls, Venezuela
Salto Angel, also known as Kerepakupai (the deepest fall) to the Pemón tribe, is one of the most breathtaking places I've seen in my life.
It's located in Canaima National Park and, at 979 meters high, is the highest uninterrupted waterfall in the world.
If you want to get there, you'll need to fly to Canaima because there are no accessible roads. I took the overflight to watch it from above and it was a mind-blowing experience!
2 – Salar de Uyuni, Bolivia
Sticking with the "records" theme, Salar de Uyuni is the world's largest salt flat, at over 10,000 square kilometers.
I was impressed by the region's endless white expanses and surreal scenery. It really looked like I had arrived on another planet in which smoky volcanoes, colored lagoons and great deserts create the scenery.
It's also a great place for watching wild fauna like llamas and pink flamingos all over the lakes. Definitely one of the best places to visit in South America!
3 – Machu Picchu, Perú
The sacred city of Machu Picchu was built in the 15th century and later abandoned. Probably the most famous archaeological places in South America, this Incan citadel is famous worldwide for its huge stone walls and mysterious history.
I recommend visiting Machu Picchu early in the morning to watch the sun rising over the green peaks.
To get to Machu Picchu, you'll first need to travel to Cusco, a colonial city in which Spanish architecture blends with indigenous traditions.
I loved Cusco so much that I stayed there for over three months, volunteering and visiting nearby villages.



4 – Rio de Janeiro, Brazil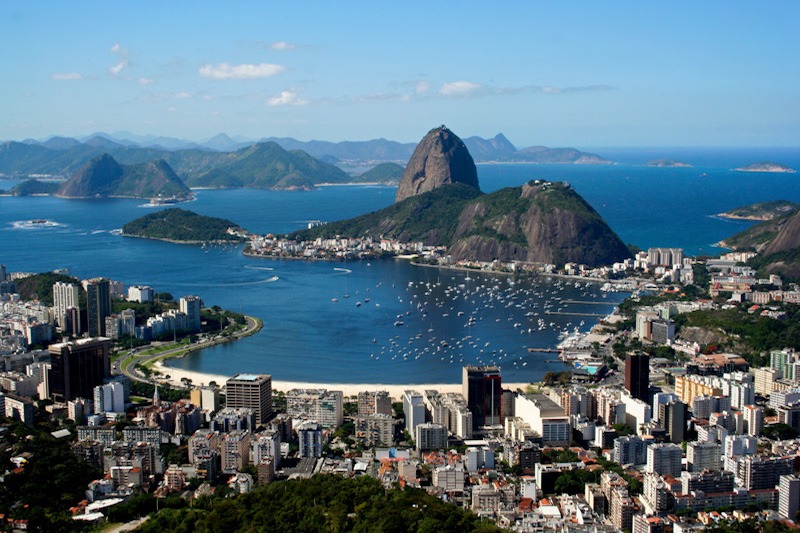 One of the best places in South America is Rio de Janeiro – a place that really touched my heart.
Most people like it because it offers nice beaches and crazy parties. That's true. However, Rio offers hidden secrets as well. You'll have the chance to enjoy a fascinating mix of African-European culture and top-class hiking.
The city boasts the world's largest urban forest, which contains magnificent mountains and peaks. Rio de Janeiro has dozens of trails, so I recommend going up to the mountains and enjoying the city from above.
5 – Eje Cafetero, Colombia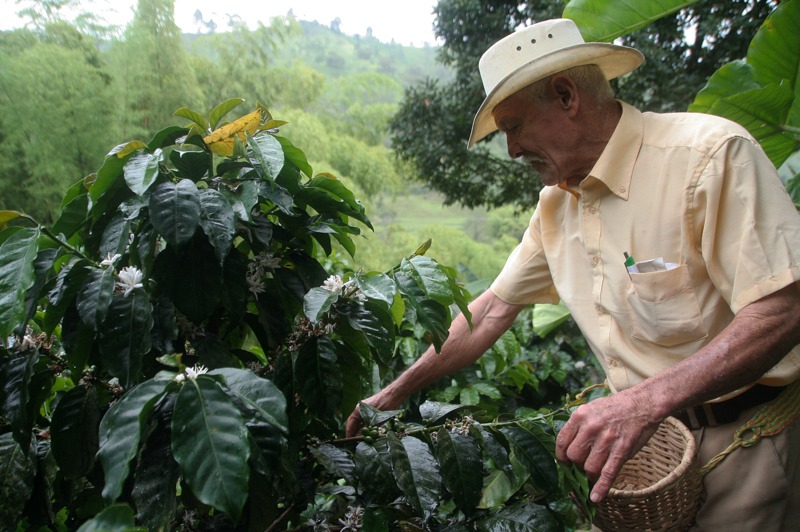 Colombia has some of the best coffee in the world, so I couldn't resist the temptation of trying a delicious cup right in a coffee plantation! It was great to learn about the history of the coffee, the process and the varieties grown.
The most famous getaways are Salento, Filandia and Pijao – all lovely colonial towns in which it looks like no time has passed.
Moreover, the lush, green mountains offer a wide range of activities like hiking, horseback riding, kayaking, canopying and more. One of the highlights of the visit was taking a hike around Valle del Cocora.
Highly recommended for your South America trip!
6 – Isla del Sol, Bolivia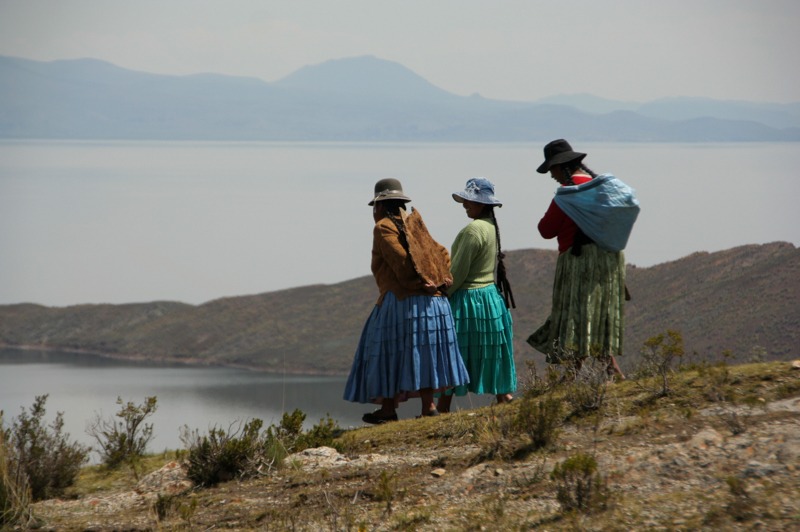 Located in the remarkable Lago Titicaca, the Island of the Sun is today home to the Quechua and Aymara people, who still preserve their languages and old traditions.
While taking the boat to this small island, I felt like I was in a sacred place.
The lake is huge; when you look at it, it feels like you are surrounded by an ocean. I recommend walking up to one of the hills to enjoy unforgettable sunrises and sunsets.
7 – Cotopaxi National Park, Ecuador
This conical-shaped stratovolcano has become one of the biggest attractions in Ecuador, and it's no surprise why.

As a hiking lover, I decided to climb to the top (almost 6,000 meters high), and it was truly a unique experience.

Keep in mind that it's a challenging ascension against the darkness, the height and the freezing wind. If you attempt the climb, you'll need to hire a good guide and bring special gear such as crampons and ice axes.

If you don't think the climb is such a great idea, you can take a jeep tour to the refuge, which offers amazing views of neighboring volcanoes.





8 – Iguazú Falls, Argentina and Brazil
The name Iguazú means "big water" in the indigenous Guarani language, and no doubt they are right!

One of the new seven wonders of nature and one of the most famous South America landmarks, these imposing waterfalls can be visited from either Brazil or Argentina.

As most people do, I visited the falls from the Argentinian side because it gives access to "Paseo del Diablo", a trail that takes you right over the falls of Devi's Throat, the highest fall in the park.

Be sure to put Iguazú Falls on your bucket blist of best places to visit in South America!
9 – Cartagena de Indias, Colombia
If you are looking for colonial architecture, Colombia offers some of the best preserved colonial cities on the continent.

Cartagena de Indias is a lovely city full of energy, Caribbean vibes and friendly people.

It was one of the biggest slave ports in the Spanish colony, and you can feel it when you look at its people and learn about their history.

It was great to spend a few days strolling its colorful streets, old churches and splendid castles, imagining that I was in one of Gabriel García Marquez's stories.
10 – Mount Roraima, Venezuela
Mount Roraima is a majestic table-shaped mountain located in the south of Venezuela. It's the highest tepui in the region, and also serves as the triple border point of Venezuela, Brazil and Guyana.

I took the five-day hike to the top and enjoyed the crazy scenery of strange rock formations, hundreds of waterfalls descending from huge cliffs, and vertigo views in all directions.

It's considered one of the most beautiful hikes in the world, and I promise it's one of those places in South America that's well worth the effort.
11 – Torres del Paine, Chile
Torres del Paine is a very popular destination among travelers visiting the Chilean Patagonia. Puerto Natales is the getaway to this national park, in which you'll find several day hikes and longer multi-day trails.

The park can get quite crowded during the high season. Fortunately, I visited Torres del Paine at the end of the season, when there were only a few other hikers.

I took the Torres W trek, which can be completed in five days, but you can also try the famous O circuit, which usually takes from seven to 10 days.

The region's color-changing trees, huge glaciers and dramatic peaks make it one of the most attractive places to visit in South America.





12 – Tayrona Park, Colombia
This national park, home to the indigenous Tairona people until the 15th century, is one of the most authentic places in the country. One of the things that struck me most was the place's wild nature.

The beaches are unlike any other Caribbean beaches you've seen. It's all surrounded by lush green mountains and peaks, giving it an untamed character.

In addition, you can visit several archaeological sites hidden in the thick forest, or scuba dive in the clear waters around Cabo San Juan.
13 – El Chaltén, Argentina
The Argentinian Patagonia is a real paradise for hiking lovers and one of the best places to travel in South America.

El Chalten is probably the best starting point for exploring the region. Don't miss the trail that takes you to Fitz Roy Mount and Cerro Torre.

One of the great advantages there is that you can take day tours to explore the mountains, lakes and glaciers, then go back to town later to enjoy a hot shower and comfy bed.



14 – Iquitos, Perú
No visit to South America would be complete without an expedition into the Amazonas.

I recommend that you use Iquitos as your base. This city, accessible only by boat or plane, deserves a few days spent wandering around its markets and learning about the history of rubber.

You'll find tours to get you into the jungle and see the wild flora and fauna.

In my experience, a three-day tour was perfect for getting to know the jungle. We went to a traditional village, navigated rivers, visited a lovely lake and walked through the rainforest.

During that time, we were lucky enough to see a number of animals, including monkeys, tarantulas, caimans, piranhas, sloths and hundreds of birds.
15 – Buenos Aires, Argentina
The most European of cities in South America, Buenos Aires is a cosmopolitan hub with countless museums, art galleries, theaters and cultural centers.
I spent a few days wandering around Sant Telmo, Puerto Madero, La Boca, Palermo and the city center.
I loved La Boca because it is a colorful neighborhood full of history. It was one of the main settlements of the Italian migrants, and it has a unique character.
This is also a good place to see the famous tango dances, and even take some lessons if you feel like it.